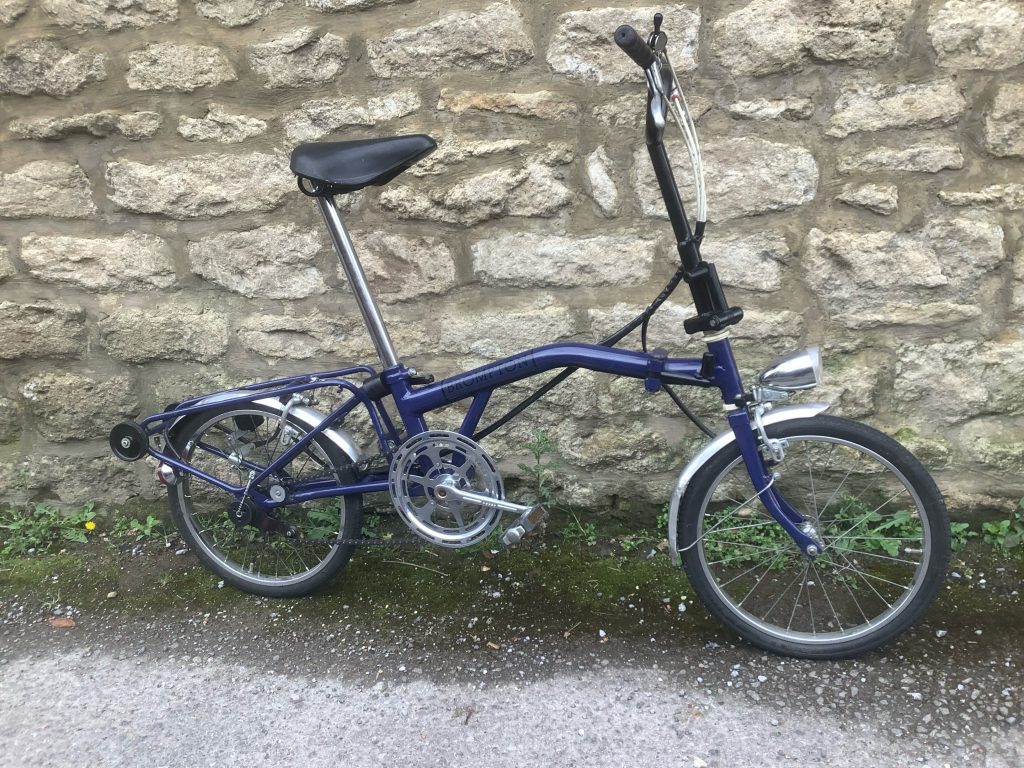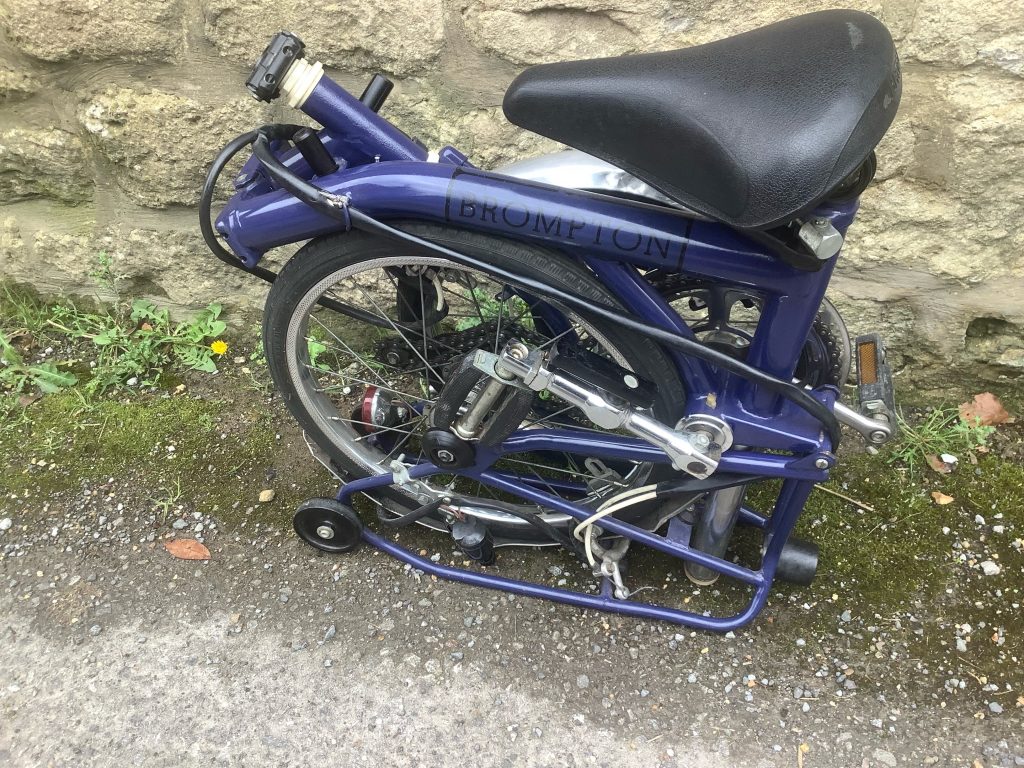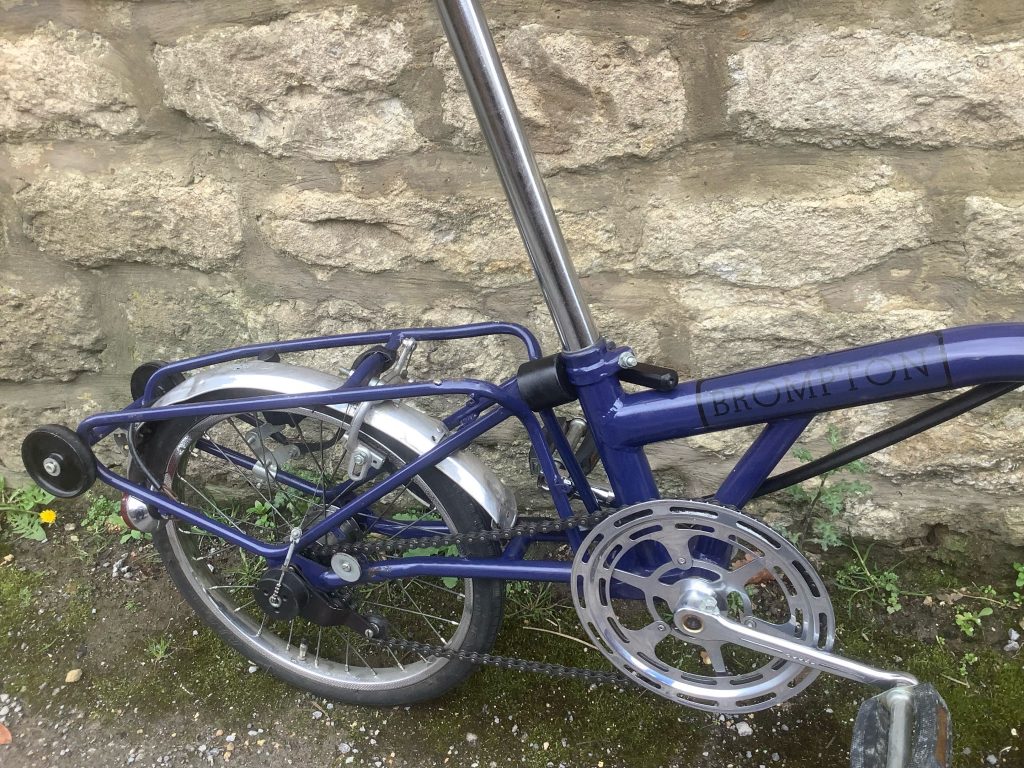 Own a piece of cycling history…Brompton No 2 for sale by private auction.
This is your opportunity to own a unique bicycle from the history of cycling, UK design and manufacture.  This Iconic bicycle is part of a private collection owned by Tim Whitty from Cyclecare Swindon and has been lovingly cared for by him for over 30 years.
The Brompton No 2 folding bike was made in 1981 and is numbered and stamped on the frame with proof of manufacture. Built with a 3-speed Sturmey Archer, with a hub marked May 1980. This bike is one of the earliest Brompton's made!
This Brompton No 2 clearly shows the early development of the brand concept. It is unique for the way the frame and stem folds. Both of these folds are operated using lever/locking mechanisms. The cable routing is opposite to the norm and the gear cable router is in a different orientation. Several components are clearly handmade.
The head tube is hand painted and whole head tube front frame is acute in angle to the mainframe. This entire aesthetic gives a very different appearance to the modern Brompton but is clearly an "early runner" for this bench mark folding bicycle brand.
Tim commented "I have been a Brompton dealer since 1988 and the no 2 bike came my way over 30 years ago. I have the name of the original owner and can provide this to the successful bidder.
I have stored the bike in a clean dry space and the condition is very good (except the mudguards) In the time I have had it, it's been ridden no more than a few hundred yards. On my recommendation I changed the tyres for the previous owner.
I believe this is one of the oldest Brompton, that shows the compact size of the bike that's gone onto set the standard for folding bikes".
To find out more and to bid in the auction go to…