Corebike Online populates with key brand content from missed 2021 show…
In the absence of the UK's Winter trade gathering at Whittlebury Hall, Corebike's organiser has gone online with a virtual platform built to showcase what we may have missed. Keith Jepson talks us through the content and future of Core's digital offering…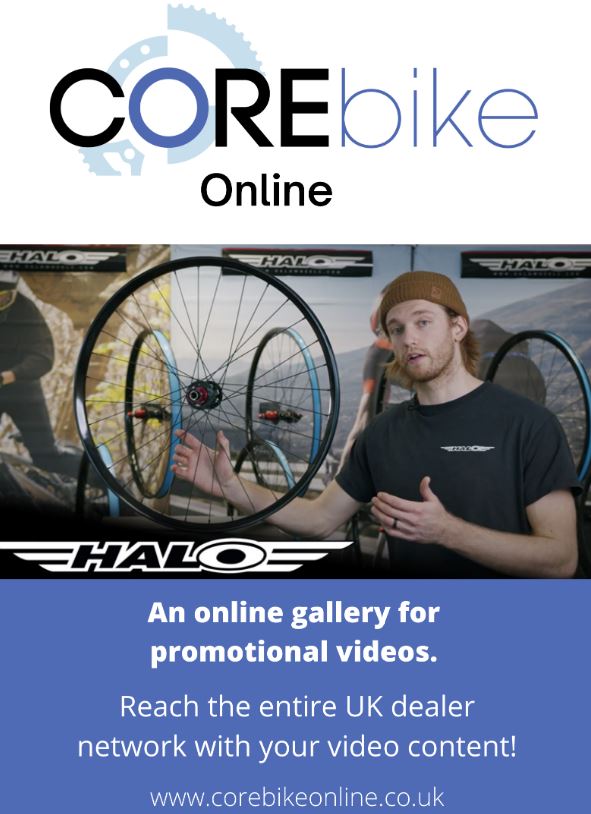 What does Corebike online offer both the show's exhibitor base and those who would have been a visitor to the event?
KJ: Corebike Online offers both the exhibitor and visitor an amazing resource to accessing the latest product news, launches, how-to videos and athlete news. The ethos of Corebike Online is to provide a website of excellent video content that reflects the values of the Corebike event.
It's difficult to say what is going to happen with physical events going forward, but we certainly hope to be back at Whittlebury Hall in January 2022, hosting our personable and friendly event for the UK trade.
We have created Corebike Online to work alongside the event, but also to give dealers and consumers access to the latest product information throughout the year. Corebike Online is the 1st of the Corebike services to be available both to trade and consumers, which is a departure for the Corebike group. Our intention is to make a resource video website that is useful both to the store and their customers.
What content currently exists on the site?
KJ: We currently have over 70 videos displayed on the site with new content going live all the time.
The plan is to have new content regularly updated and then the site will become an amazing platform for fresh products and historical products. Launches, how-to videos, athlete news and lifestyle content are all encouraged to offer variety and content that is both useful and aspirational. We hope the site becomes a promotional and sales tool for both the brands involved, their dealer network and the end consumer. We have some excellent variety and quality in the videos that are live now, many of which are unique content, made specifically for the website.
Read more @ https://cyclingindustry.news/corebike-online-populates-with-key-brand-content-from-missed-2021-show/