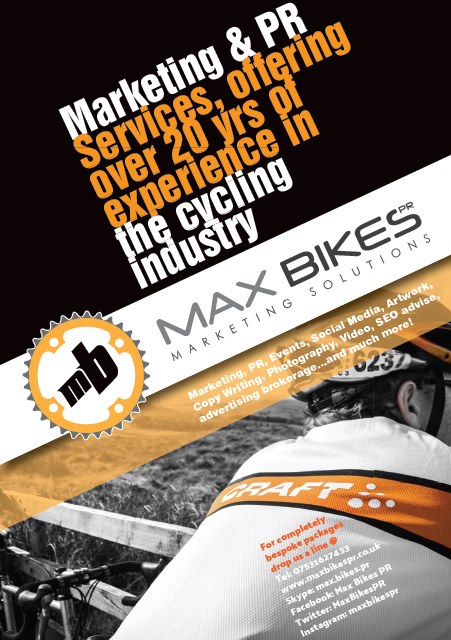 Dear Friends of Max Bikes PR Ltd,
We hope you are well and staying safe in these strange times.
As we ease out of lock-down and move toward the "new normal", whatever that means, it's clear that the bicycle is going to play a huge part in our travel and leisure time.
We have some excellent offers available at the moment for Marketing, PR and all promotional work. With over 20 years in the market, MBPR are uniquely positioned to engage with journalists and consumers.
For a no-obligation initial consultation, drop us a line @ team@maxbikespr.co.uk or call 07531627433.
Kind regards
Keith