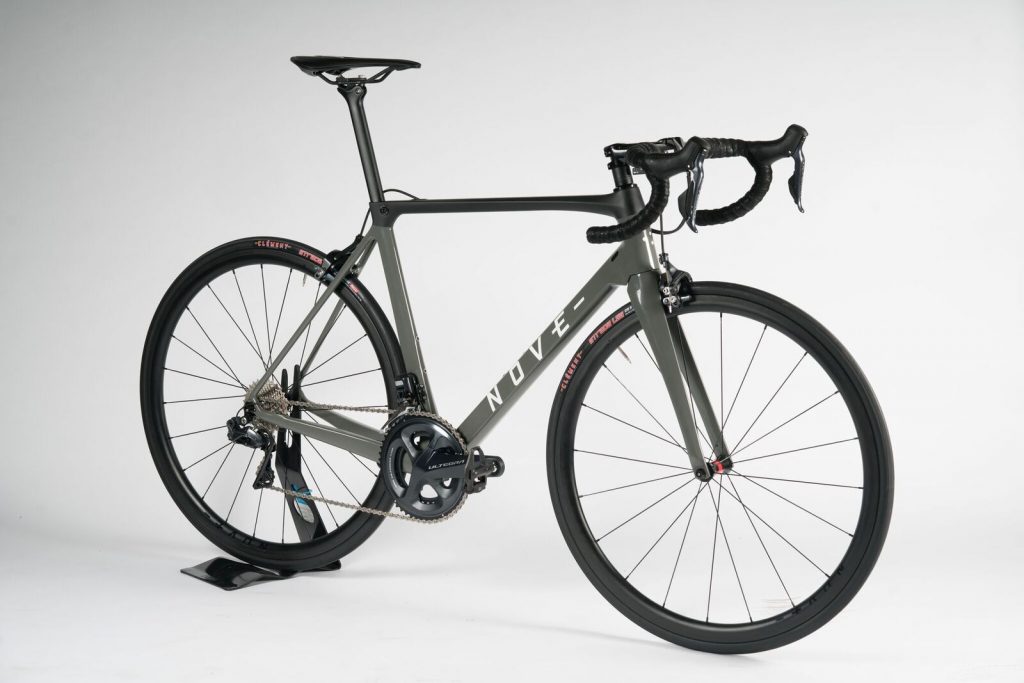 Australian brand Nove Bikes are now available in the UK, through a network of independent bike shops and direct from their website. A high-end brand from Down Under, Nove give riders the chance to personalise their bikes with custom spec and colour schemes.
Nove Bikes is a bespoke custom bicycle company based in Perth, Western Australia. They offer road, TT and CX bikes, with a focus on personalisation that sets them apart from most competitors. Using their online customisation tool, you can select your choice of frame, components and colour scheme to end up with a bike that's unique to you.
Let's take a quick look at the framesets first, starting with the Nove Race.
Weighing in at a claimed 850g in size medium, this is an exceptionally lightweight frame designed for conquering long days in the mountains. If you're setting your sights on the Etape du Tour or Marmotte, no doubt this is the model you'll be packing.
If you're more concerned with cheating the wind out of a few watts, the Aero X fits the bill. The dropped seat stays and fairing around the rear wheel are reminiscent of proven aero weapons like Canyon's Aeroad CF SLX, and like the Race it is available in disc or rim brake options at £2193 for a frameset.
Nove offer a choice of groupsets and finishing kit – only Shimano for the former, and a small range of options, including their good-looking own brand parts, for things like handlebars and wheels.
The real fun comes when you start to customise your frame's paint finish. Nove have developed a process that allows the customer to personalise every aspect of their bike – and its all done online using a simple-to-use 3D design tool.
It's part of a growing trend – see Rapha and Ribble for example – towards offering customers free rein to design bespoke kit. Nove say it provides the best experience possible when designing and purchasing your new Nove, and having played with the tool it's certainly intuitive with hours of colour-tweaking to be enjoyed.
"Using the unique design tool, paint, personalisation, components and fit can all be customised by the cyclist," say Nove, "meaning no more compromising – the consumer can dictate exactly the bike they've always wanted.
Read the full article @ https://www.sportive.com/cycling/538046/australian-brand-nove-bring-custom-aero-road-and-gravel-bikes-to-uk